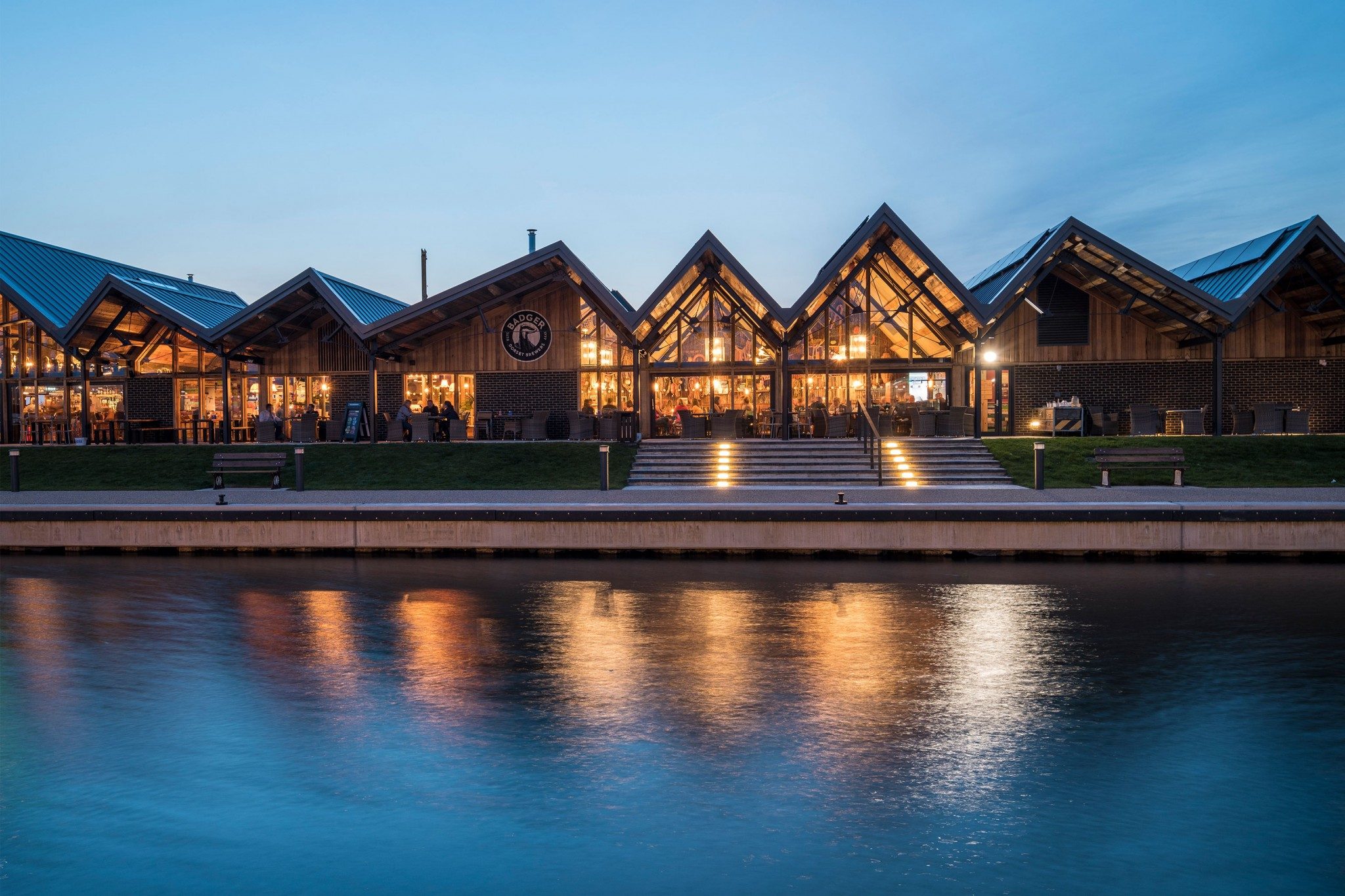 Designing the successful pub
In 1946, in the heady days of post-war emancipation, George Orwell wrote an article for London's Evening Standard describing his ideal pub.
In 'The Moon Under Water',  the architecture and fittings were uncompromisingly Victorian. There were regulars who sat in the same chair and were there for the conversation as much as the beer. There was a large garden, where in the summer families held parties under the shade of the large plane trees. He also wanted liver sausage sandwiches, and barmaids who called everyone 'dear' although who drew the line against those who called you 'ducky'!
George's ideal pub doesn't exist now, but it didn't exist then either. He made it up. And although his imagination clearly reflects his own taste and times, we believe that there are still some essential design criteria necessary to create a 'nice old pub', even if it has to be new.
Opinion may differ but here are the 10 things that we think contribute to the successful creation of a good British pub.
First impressions
Pubs need to be distinctive, visible and welcoming from a distance. The sheltering profile of a pitched roof, nicely crafted signage and the promise of a warm welcome signalled by a smoking chimney stack are all elements that can distinguish a pub from afar and draw in visitors. Just as Britain's pubs are unique in the world so is their signage. As well as identify the premises, pub signs can infer personality, humour, historical or local references.
Upon entering
On closer viewing a good pub should emit the warm glow of low-level lighting, even during daylight hours, projecting a sense of the friendly, comfortable, cosy and sociable atmosphere within. It should have a covered porch to provide shelter and a welcome, and to clearly light and sign the entrance. It should facilitate cleaning wet and muddy boots, provide shelter in a storm and be fitted with a lobby to protect the interior from noise and draughts.
Whether it's in the shape of hanging baskets of flowers or polished brass fittings, artwork, beautiful signage or landscaping, the closer view should also demonstrate love and care for the building.
The bar itself
The bar needs to be located within 3 or 4 paces of the main entrance and should be designed as the main gathering point to promote social interaction.
This is where acquaintances are made and friendships developed, so a central location around which guests can gather is very important. It should have a wooden bar top, or at least a warm and tactile material, with a moulded front edge, or better still a leaning rail that keeps you elbow off the wet bar top, plus coat hooks and a foot rail. The bar should be a refuge that says "you can lean on me as long as you like".
Internal spaces
Pubs need to offer a variety of spaces, that might accommodate a range of functions and groups at any one time. Some spaces should be smaller and domestic in scale and character while others might be larger and grander, in order to accommodate functions as diverse as individual working, meetings and interviews to parties, all day dining, café and crèche facilities, presentations, informal gatherings of family, friends or work colleagues, club meetings and events, or the quiet reading of the day's papers.
Importantly, all these spaces need to be part of a larger communal whole, accommodating both the individual within the community and the spirit of community within the individual.
Seating
Pub seating should be designed to facilitate easy social interaction. There may be booths, window seats and all sorts of nooks and crannies, but these should feel connected to the remainder of the pub. The main seating areas should comprise communal seating with banquettes, large booths and wall benches to suit the configuration of the space, and be flexible enough to allow people to organise themselves as they wish and as dictated by their need for banter and debate, political discussion and argument, and conversation, friendship or romance.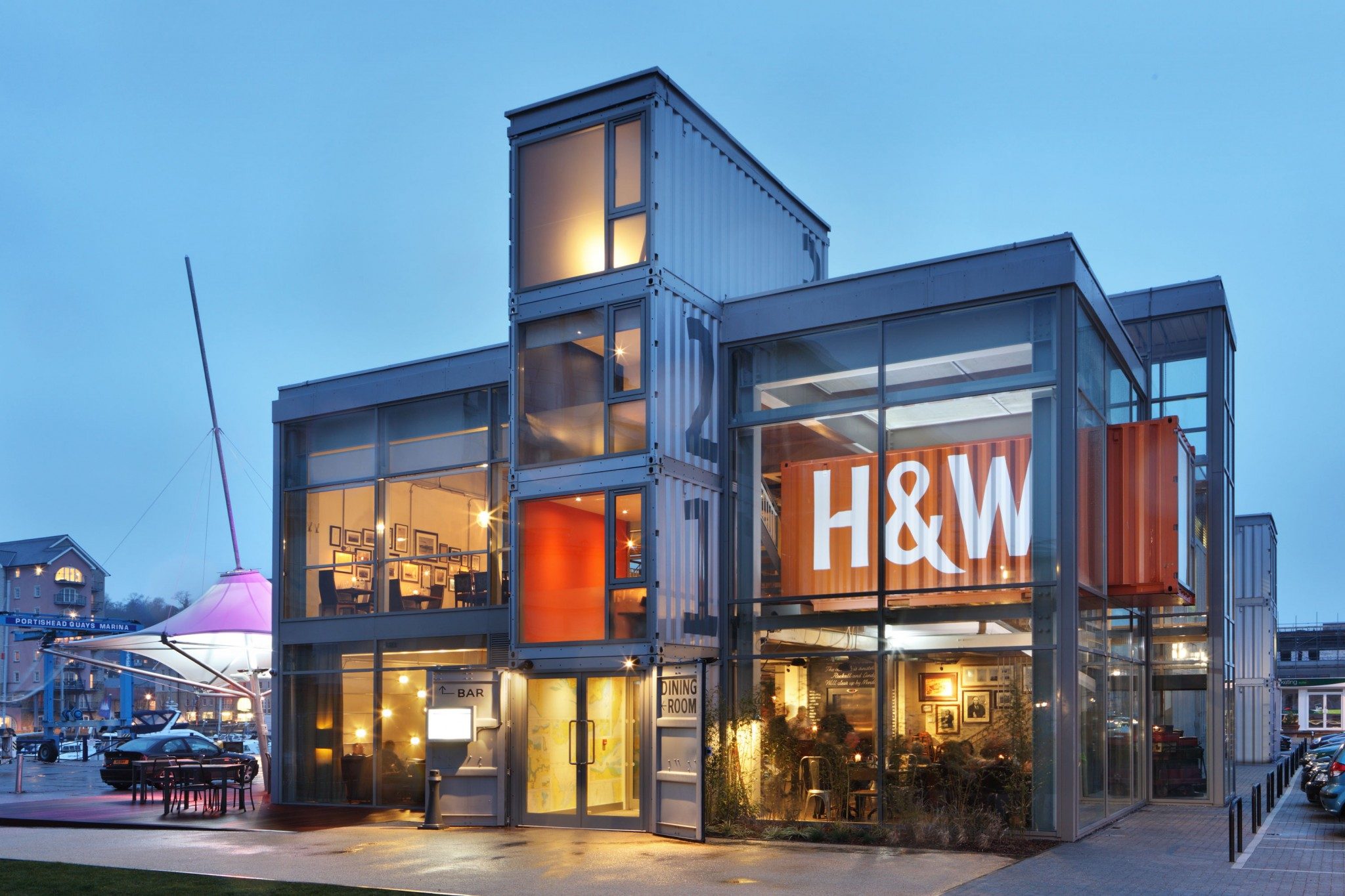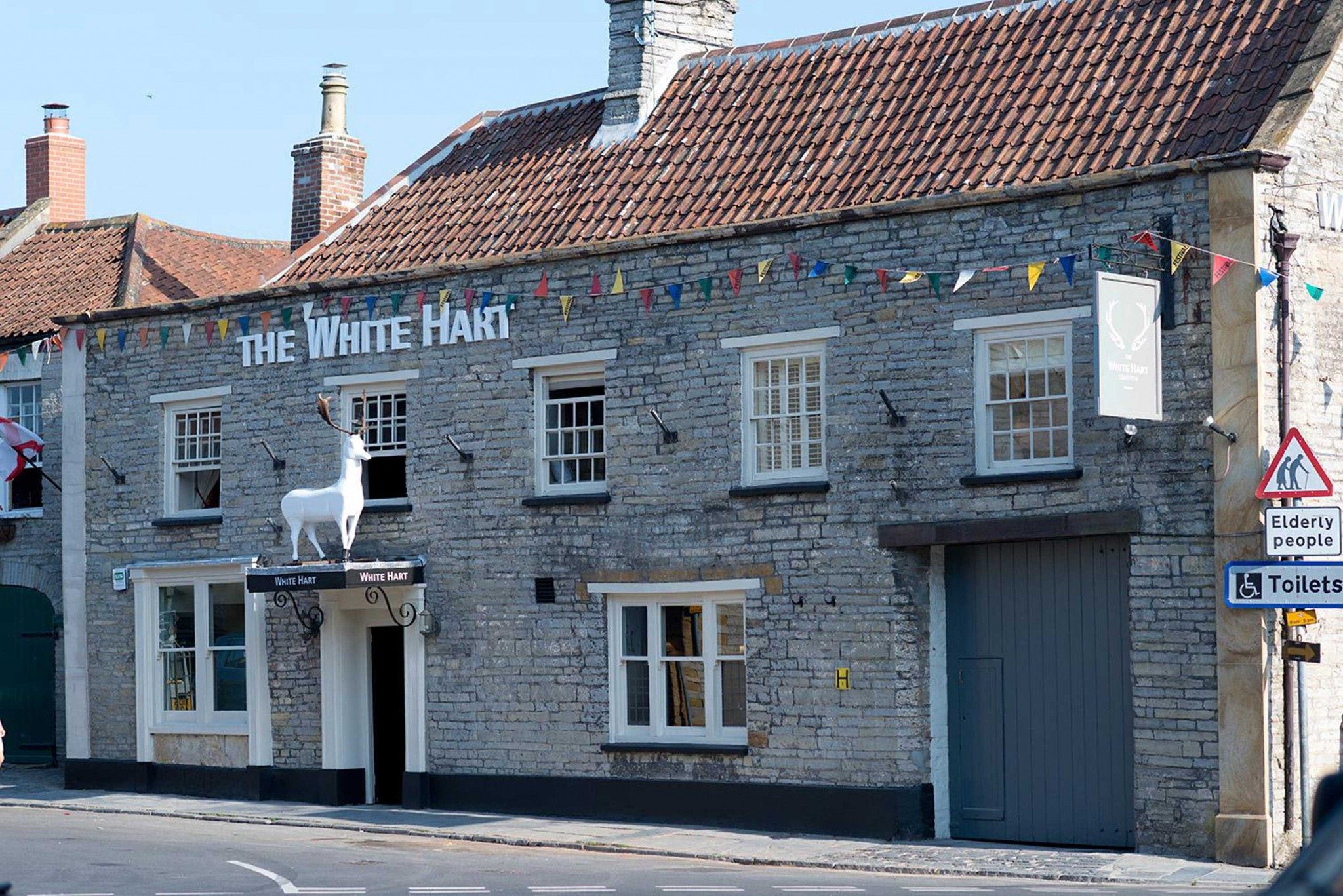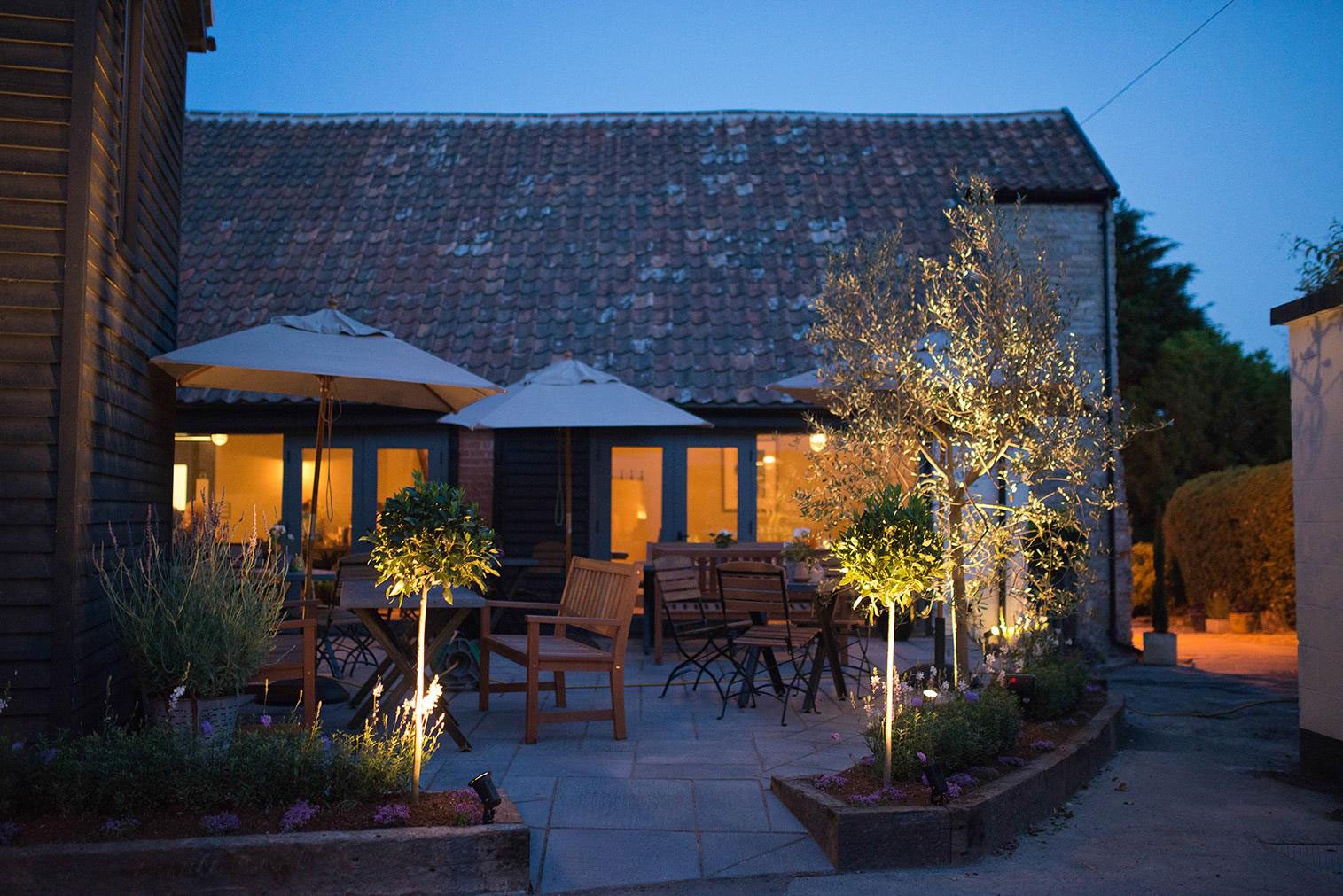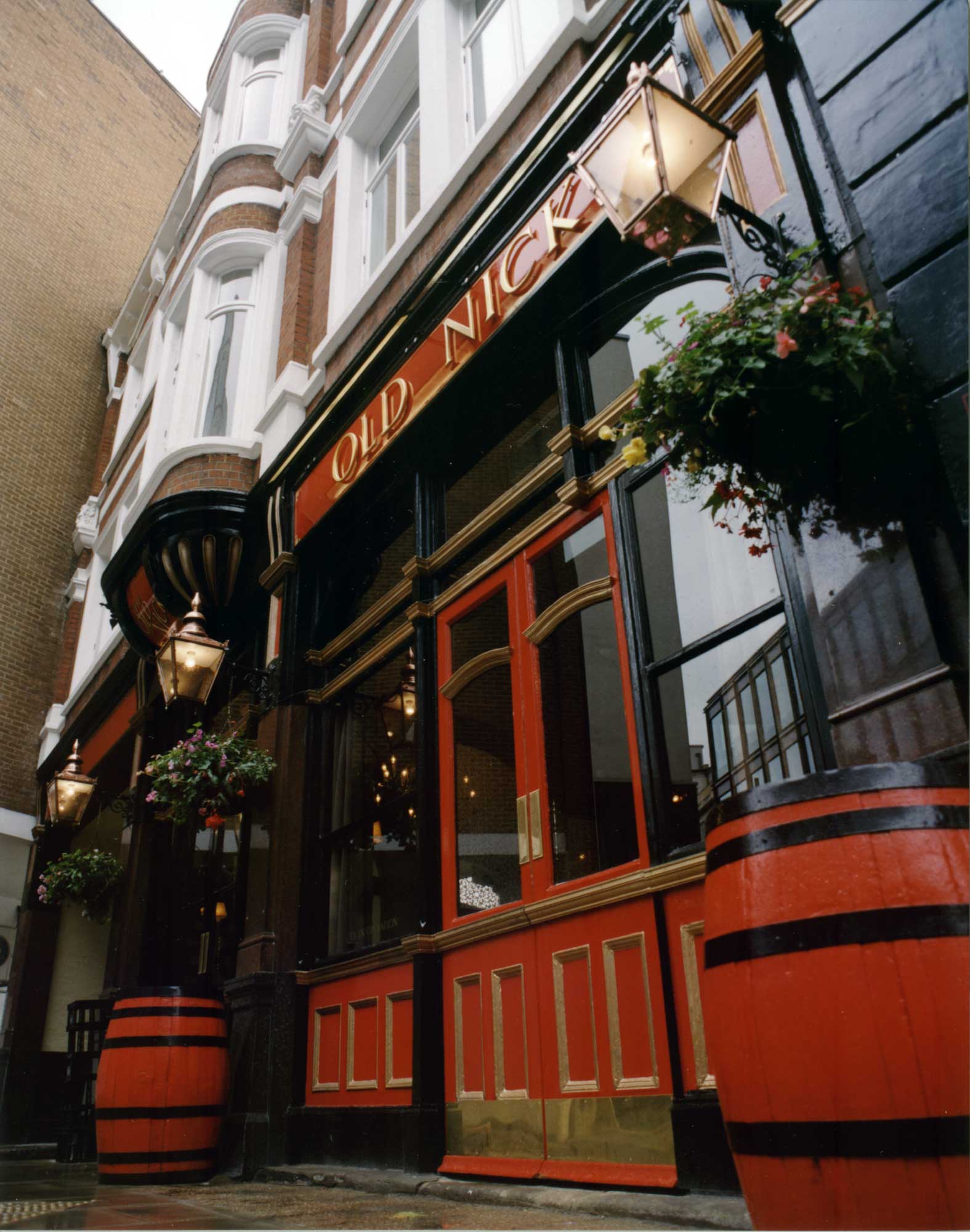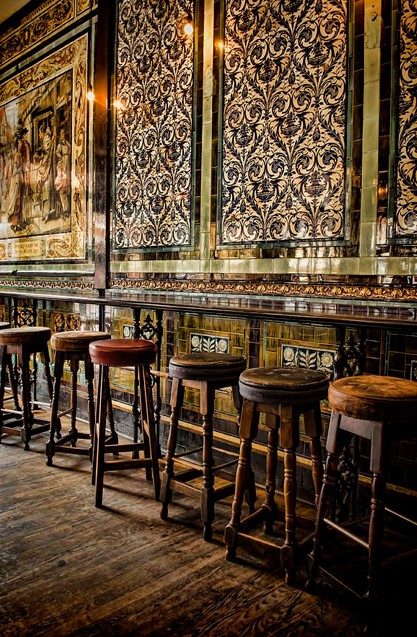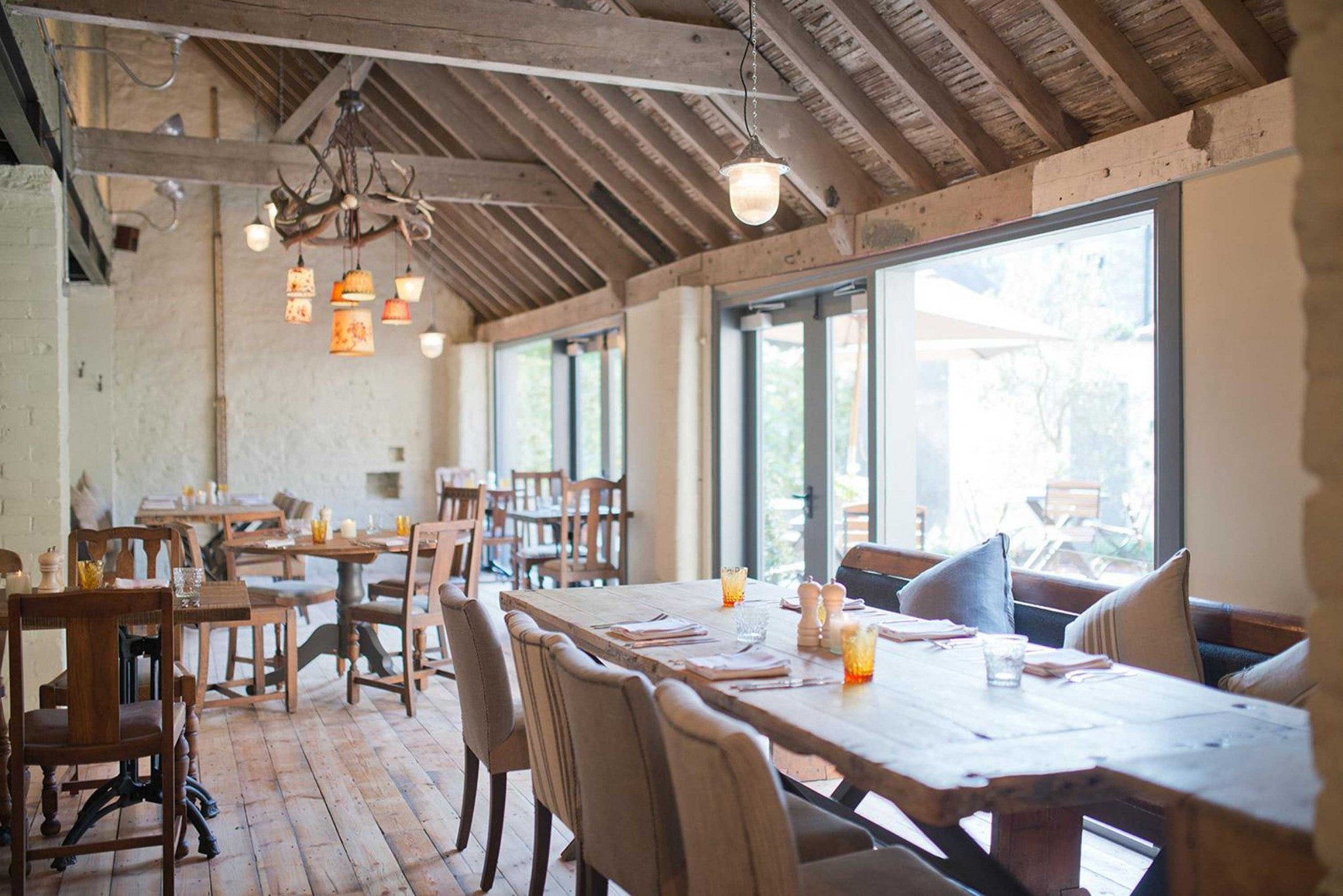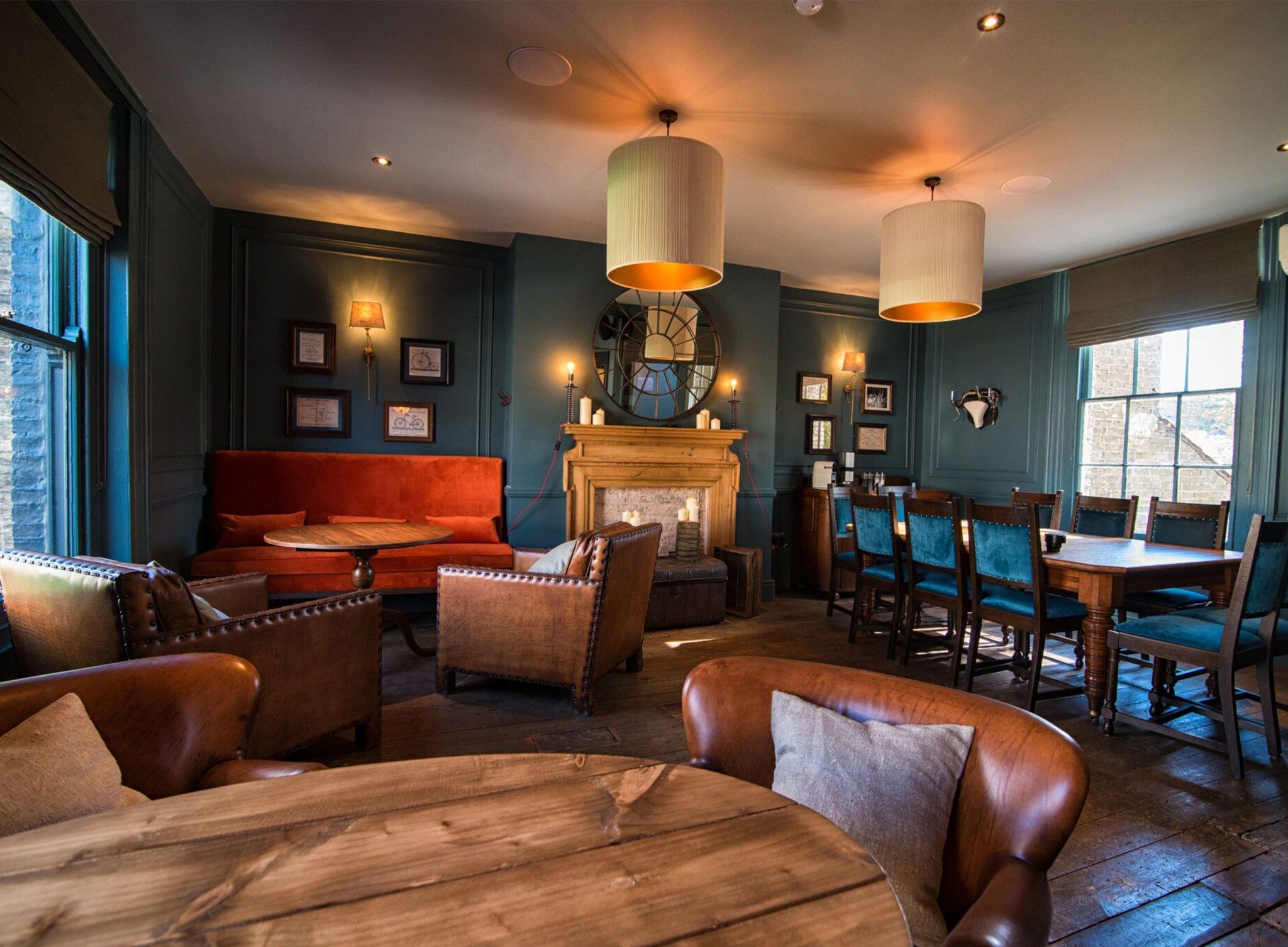 Finishes and materials
As George Orwell said, "there should be nothing fake or false". The antique dealer's mantra of "worn in but not worn out" is an essential attribute of pubs. Finishes and furniture need to be designed to improve with age and resist the typical commercial pub operator's urge to refurbish every 5 years.
Tactile qualities such as softness, warmth, comfort and familiarity are essential, as are good acoustics that allow people to talk and be heard, whether the pub is old or new, traditional or contemporary. Conversation is fundamental so being heard is as important as "being served".
George also said there should be "no glass topped tables or other modern miseries, and, on the other hand, no sham roof-beams, ingle-nooks or plastic panels masquerading as oak". We agree.
Fireplaces
Throughout the ages, the welcome of a roaring hearth has been a defining characteristic of a pub, warming the weary or wet traveller and providing a focus for conversation and tall tales.
George Orwell specified "a good fire burning in at least 2 bars", and given that the modern British house is so rarely fitted with even one open fire today, this has become one of the distinctive attractions that a pub can offer.
Lighting
Pub light should be at a domestic scale: low level with shaded light sources, creating pools of light that illuminate individual conversations. The current trend for industrial styled lighting is a sorry phase that will surely pass, although downlighting can be appropriate used low over a bar counter where the countertop can be used to reflect the light up onto drinkers faces, bathing everyone in a warm happy glow.
Where possible pub interiors should be carefully designed to admit sunlight, particularly the warm glow of the evening sun. The best light of all is of course candle light, providing everyone with their own little "open fire".
Added Extras
Pub games, quiz nights, local sport clubs, creche facilities, live entertainment, and open fires are all added extras that pubs can offer as part of their role at the centre of communities. Or maybe it can also offer wi-fi and device charging, a well-stocked first aid cabinet, a post office and parcel collection service. The layout of a pub needs to accommodate these uses where it can. A sequence of separate but interconnected spaces usually facilitates this variety of functions better than the large open spaces often found in the modern pub.
Outside spaces
Whether in the shape of gardens, birdsong and fresh air, or wider pavements which give you a ringside seat at the heart of a bustling city, outside space is an essential feature of a community pub, engaging a diverse mix of visitors including families and the elderly.
In the UK, outdoor spaces need to be weather proofed or sheltered wherever possible to offer year-round amenity.
Above all the great British Pub must have "atmosphere". It's an elusive quality and depends as much on the management as anything else, but these broad design criteria for future pub design will help ensure that the Great British Pub doesn't just survive, but thrives.
John Ruskin suggested that we ask two things of our buildings: that they should "shelter" us and that they should "speak" to us. The ability to speak to us and tell us their stories is a defining characteristic of pubs, more so than any other building in our society, bar none (!)
Our pubs should speak to us, of their people, of their region, character and history. Above all they should speak of their individual brand of hospitality from which they derive their atmosphere and their vital and enduring place in British society.