Mackenzie Wheeler delight in creating places where people feel comfortable, happy and inspired. This might be at work or play, studying alone in a library or propping up the bar with friends. Wherever it is, it is about people, and their enjoyment, comfort and safety.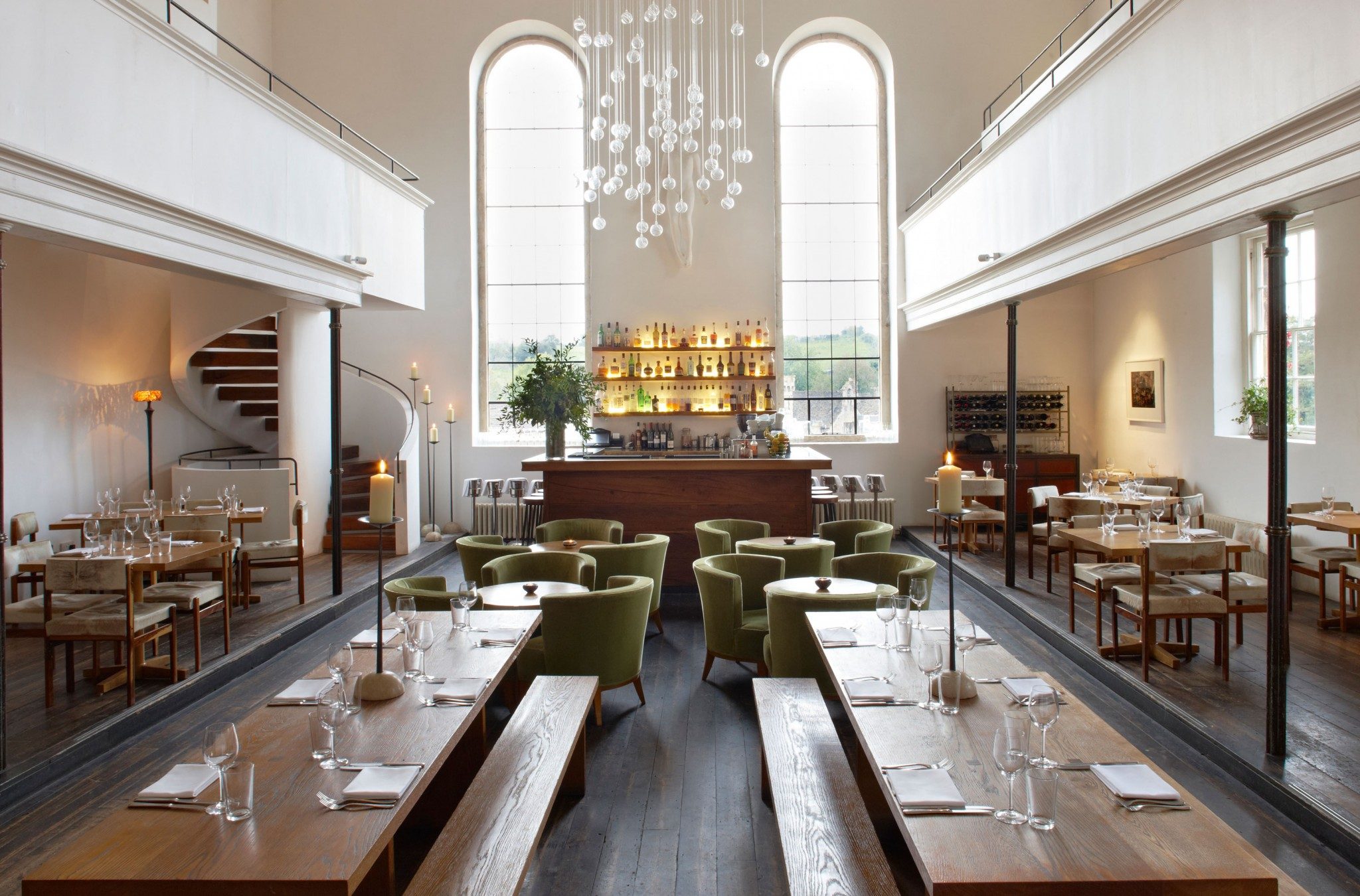 So, it follows that our design starts at the "micro" scale of furniture and equipment, the quality of space, light, acoustics and materials, from which we create an interior. We then develop this to create a building envelope around that interior, at which point we address the "macro" scale of the public realm, reconciling our proposals with the surrounding environment, whether urban or rural, ancient or modern.
Such projects usually start with a story. A story that shapes them initially and guides their development, but also a story that entertains, informs, sometimes remembers (where we are working in a historic context) and, most importantly, offers a future. We like the idea that form follows fiction, not function, as this allows our buildings and interiors to create a strong emotional connection with the user, promoting a strong identity and, eventually, as strong sense of community.
Such story telling requires research, analysis, and a lot of listening. Indeed, we feel listening is our most valuable skill and, after all, listening is where all the great stories come from.
We have no preconception of what the story might be or where it might take us, but it offers a starting point and a route for us to explore, with our collaborators, to create the vision and sustain the project through to completion, and to give it life and meaning thereafter.
We guide the narrative of the story with our writing, designing and sketching while making sure that the operational requirements, programme and costs are all under control, as we are very aware of the commercial context within which we operate. Our approach has created many successful operations where the high footfall arising from our strong design approach has enriched both the users and their hosts.
This approach has also created a very diverse range of design solutions within our work. This is evidence of our listening and the depth of research and analysis that we give every brief, the result of which produces the best and, almost inevitably, most original solution to that brief.
You will also see no obsession with a particular style within our work. Indeed, we regret the modern obsession with the visual style as we feel it ignores the other 4 senses of touch, sound, taste and smell that are so important to engage if you are to create truly satisfying spaces, particularly in the hospitality sector.
Mackenzie Wheeler offers an imaginative group of architects and interior designers to lead you through the story, to solve problems, to spot opportunities, and to create something that really makes the endeavour worthwhile, both for now and the future.
Sancho Araujo
M.Arch, B.Arch
Associate
Joined MW in 2007.
Presently working on high end residential and various Hall and Woodhouse projects.
Recent projects include Hall and Woodhouse Kempshott.
Peter Gilbertson
BSc Dip Arch ARB
Senior Associate
Joined MW in 1999.
Responsible for project control and resourcing and IT facilities.
Presently running the ESFA Free Schools programme within MW.
Recent projects include Chichester Free School,  and the Hall and Woodhouse Witchelstowe development.
Azra Ibrisimbegovic
BSc (Hons)
Office Manager
Joined MW in 2015.
With a background in computer programming and wedding planning, Azra is a great addition to the Mackenzie Wheeler team.
Coralie Hennen
Diploma in Architecture, Belgium
Interior Designer
Joined Mackenzie Wheeler in 2018.
An integral part of the interior design team working on a number of high profile hospitality projects. Recently responsible for interior design on the Hillingdon Library portfolio.
Sonja Kasparis
MA in urban design. BAHons Interior architecture and design
Interior Designer
Joined MW in 2018
Currently running the Browns portfolio and a number of other high profile hospitality projects.
Gareth Syms
DipArchTech BArch (Hons) DipArch ARB
Associate
Joined MW in 2007.
Recently project architect for York Grand Hotel which completed in 2017.
Key member of the marketing team.
Recent projects include The Grand Hotel York cookery School, Hall and Woodhouse Mindenhurst, and the Royal Oak Ramsden.
Annalaura Tolomio
Dip Arch (Venice), ARB
Architect
Joined MW in 2013.
Presently working on various residential projects.
Recent projects include the Harrods portfolio.
Rupert Wheeler
BA(Hons) Dip Arch RIBA
Principal and Founder
Founded MW in 1986.
Responsible for management, concept design and marketing.
Presently developing new build pubs as a building type and mixed use development in East London.
Recent projects include the Hall and Woodhouse portfolio.
Dylan Woods
BA (Hons), M.Arch, Dip.Arch. ARB
Architect
Joined MW in 2013.
Presently an integral part of the Master Shipwrights House development and various high end residential projects. Dylan is also the resident 3d rendering specialist, and a key member of the marketing team.
Recent projects include Aragon House and Hall and Woodhouse Taplow.
11-13 Bateman's Row
Shoreditch
London EC2A 3HH